Making special shaped foam cushions
We often get asked if we can cut our foam special shapes; and the answer is yes, practically anything is possible but sometimes the set up time with specialised cutting equipment is just not viable for one or two pieces. For instance setting up to cut rounded edges all the way around a cushion would take some time and would cost a disproportionate amount due to the setting up time of a computer guided knife, when in fact the cost of the foam would only be a few pounds. Fortunately as with many things there are alternative ways of shaping foam; here we show you a simple way to get rounded edges on a small dining chair pad cushion..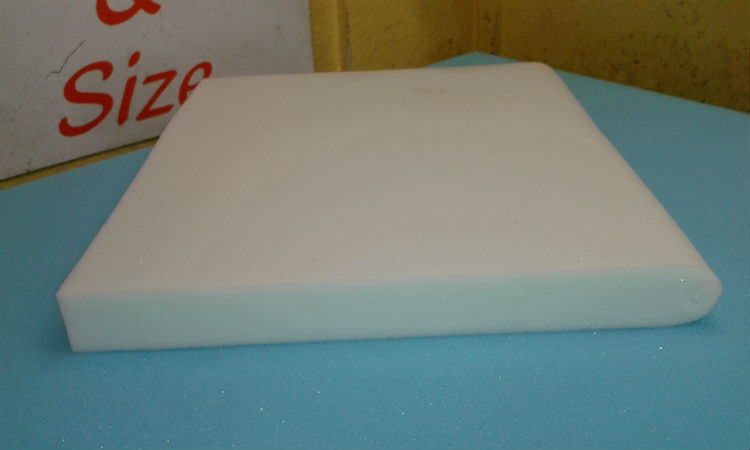 Here you can see our cushion pad. The right hand side has already had the rounded effect applied to it so that you can see the effect we are trying to achieve. The cushion pad is 2" in depth.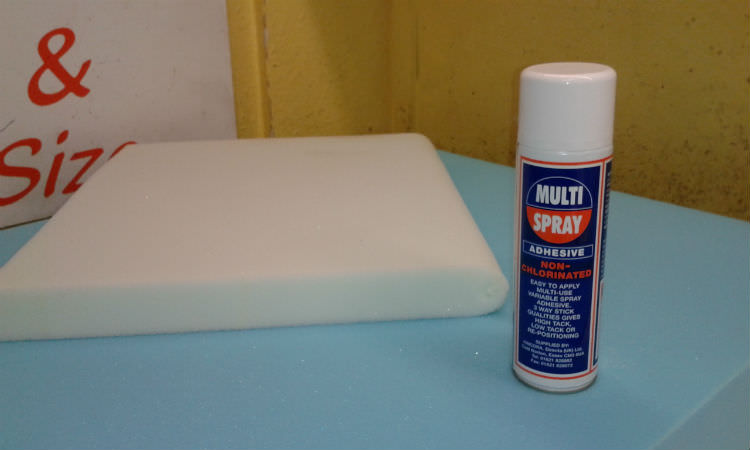 We now apply spray adhesive to the edge of the foam we want the rounded effect on. It is most important to mask off the other areas of foam as we only want the glue on the edge we are going to be working on. Make sure you get a good coat of glue on the foam and allow it to dry for several minutes before proceeding with the next stage.
shaping foam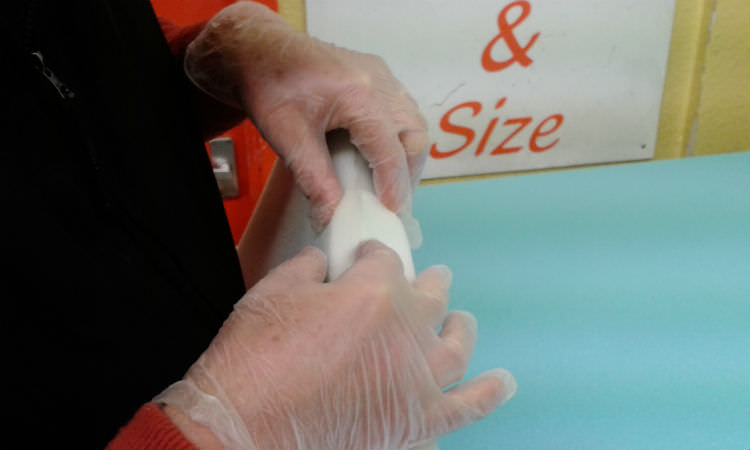 Wearing protective gloves, squeeze the foam together. It helps is you push the centre of the foam in before squeezing the foam together (see right hand index finger). If you have not allowed the glue long enough to dry before squeezing the foam together the foam will come apart. Don't panic! leave the foam for another few minutes and squeeze together again.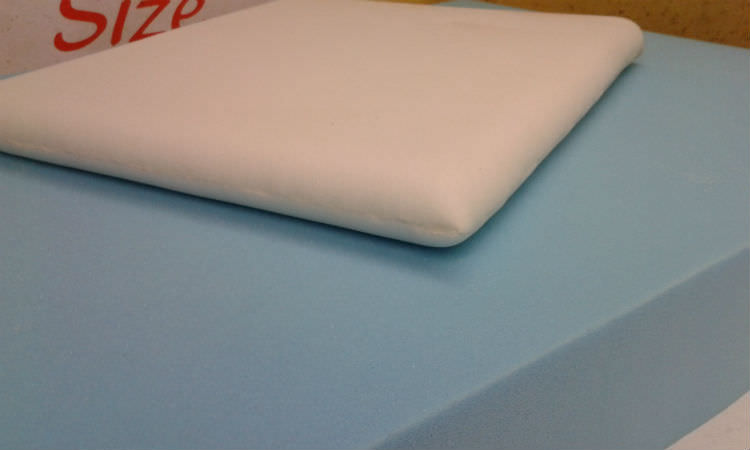 Repeat the process on all the edges that you want the rounded effect on. Here you can see the finished cushion with a rounded edge all the way round.
You can do this at home or if you do not feel confident about doing it just ask for a quote for special shaping of foam cushions.